The oil of Monoi: all you need to know
---
When you hear "Monoi oil", you instinctively think of summer holidays and heavenly beaches. And for good reason, this oil comes from the islands of French Polynesia. All Polynesian families use it to sublimate their suntan and moisturize their hair and skin at the same time. If you want to buy this magical oil to enjoy its benefits, here is all you need to know.
The composition of Monoi oil
Monoi oil is obtained from the maceration of tiare flowers in coconut oil. This oily maceration is in turn composed of fatty acids which give the oil its soft and silky appearance. Monoi is a typical beauty product from the islands of French Polynesia. It has long been used by the Polynesians as a moisturizer (for hair and skin) and massage oil. But thanks to its many virtues, its use quickly spread to the rest of the world. It is an oil that is both natural and vegetal and is suitable for all types of hair and skin. It can even be used to moisturize and beautify your face.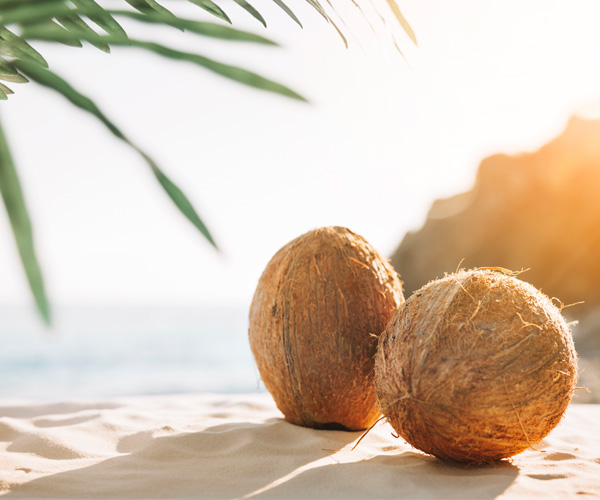 Why and how to use Monoi oil on the skin?
Mahana Monoi oil has many uses. For the skin, this oil is applied to dry skin to moisturize it and make it radiant. It contains nourishing properties that prevent skin irritation. It does not, however, protect the skin from UV rays, but is rather used after sun exposure. On the other hand, it can be used as a body scrub to cleanse the epidermis before starting its regeneration. To do this, simply apply this moisturizing oil all over the body as soon as you get out of the shower. It penetrates better when the skin is still wet. In addition, it is an oil with a powerful, soft and exotic fragrance.
The effects of Monoi on your hair
Monoi has a restorative power on your hair. It is ideal if you are returning from a beach holiday where you have spent your time between swimming and sunbathing by the sea. Indeed, in summer, your hair is a victim of the sun, wind and sea water, which makes it lose its shine and brilliance. To remedy this, Monoi can be used as a mask to repair dry hair. Simply put a few drops on the palm of your hand and apply it to the entire length of your hair, but not to the scalp. Also, remember to apply more to extremely dry ends. Not to mention that Monoi oil allows your fragile and fine hair to regain its vitality and suppleness.
Monoi as a massage oil
Monoi oil in massage is synonymous with softness and a moment of relaxation. It helps to alleviate and relieve areas where aches and pains are present. By pouring a little oil on the palm of your hand, you just have to warm it by rubbing your hands. During the massage, it is recommended to massage from bottom to top energetically for a unique moment of relaxation. At the same time, this oil will make your skin soft, relaxed and perfumed. It can indeed be used as a perfume without leaving stains on the skin after sun exposure. Moreover, the oil must be perfectly liquid for a good massage. So, in case the monoi freezes, place the bottle of oil in warm water before starting the massage.